Free Paper Shredding in Henderson NC! Please join Shred360 for a Free Paper Shredding Event in Henderson, North Carolina. We will be in the parking lot adjacent to the Henderson Fire Department. Shred360 and the BBB of Eastern Carolinas will be accepting school supply donations to benefit Vance County schools! Give back to your community and clean out your clutter!
Bring your old receipts, statements and other personal documents to one of our no-cost shred events. In an effort to shred your sensitive documents in a timely manner, Attendees are limited to (3) three boxes (copy paper box or smaller) or three bags (kitchen trash bag or smaller) per vehicle. There is no need to remove binders, binder clips, paper clips, staples, rubber bands, or CDs/DVDs prior to shredding. Thanks again for choosing Shred360!
Parking Lot Adjacent to Henderson Fire Department
August 25th, 2023
11:00-1:00
231 Dabney Drive
Henderson, NC 27536
Shred360 Raleigh
Better Business Bureau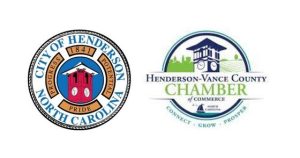 We can't wait to see you for Free Paper Shredding in Henderson NC!