Free Paper Shredding in Charlotte NC! Shredding for a good cause. Shred360 and Trinity Presbyterian Church are hosting a back to school supplies drive to benefit Nations Ford Elementary School. We will be accepting School Supplies and Monetary Donations. This event will be taking place at Trinity Presbyterian Church in Charlotte NC. Nation Ford Elementary's wish list is as follows:
-Ear buds ($1-$2 ones are fine)-
-Colored pencils-
-Crayons-
-Student handheld pencil sharpeners-
-Erasers (that sit on the end of a pencil)-
-Erasers-
-Water Color Paints-
-Pencils-
-Expo Markers-
In an effort to shred your sensitive documents in a timely manner, Attendees are limited to (3) three boxes (copy paper box or smaller) or three bags (kitchen trash bag or smaller) per vehicle. There is no need to remove binders, binder clips, paper clips, staples, rubber bands, or CDs/DVDs prior to shredding. Thanks again for choosing Shred360!

August 7th, 2023
10:00am-12:00pm
Trinity Presbyterian Church
3115 Providence Road
Charlotte, NC 28211
Nations Ford Elementary School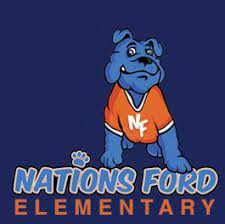 We look forward to seeing you for Free Paper Shredding in Charlotte NC!